It's January, it's Perth and that means summer is well and truly upon us. So as wedding season hots up we thought we would share what is going to be hot on the trendiest wedding menu's for 2016.
Gone are the days of the stock standard wedding, with the tiered cake and the set menu with the fish or the beef. Couples today are including elements of their own personalities and lifestyle in their big day to make it memorable for not only themselves but their guests. We are seeing a multitude of fun ideas to keep guests entertained throughout the day !
Wedding Catering Trend #1 – Whiskey Bar
Let's face it, whiskey is in right now. You just have to look at some of the new bars in Perth to know that drinking scotch (I should clarify that as 'good' scotch) is something that appeals to men of all ages. A true gentleman's drink, introducing a whiskey bar to your wedding will no doubt impress your guests. Sophisticated, classy and unique this could be a real show piece at your reception.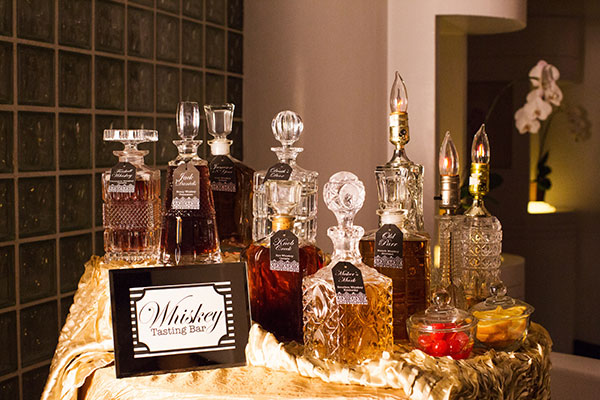 Wedding Catering Trend #2 – Candy Buffet
A candy buffet is a beautiful display of delicious candy that is personally designed to complement the colour and theme of your event. They provide your lucky guests with a totally unforgettable experience that will serve as a great talking point and place to mingle and chat. A nice little touch is to provide your wedding guests with a custom design bag or box to take some candy home at the end of the night…that is of course if you can keep the kids at bay during the reception!
Wedding Catering Trend #3 – Cigar Station
This one almost goes hand in hand with the whiskey bar. Again aimed at the male demographic, it almost seems rude to have a nicely aged scotch and not offer the man a cigar to go with it. Of course remember to consider other guests and set aside an allocated area outdoors for those who would like to indulge.
Wedding Catering Trend #4 – Retro Ice Cream
Another emerging trend for 2015, playing on the theme that what was once old and boring is now cool and retro is the vintage style ice cream or gelato cart. On a hot summers day what could be more refreshing than having your guests enjoy their favourite flavour ice cream, or perhaps an old school icy pole, while waiting for the reception to start. Alternatively if you are having a relaxed picnic style reception it is the perfect idea for a wedding dessert without the fuss of formal sweet treats.
Wedding Catering Trend #5 – Tiered Cheese Cake (We Are Talking Real Wheels Of Cheese!)
This might sound crazy, but seriously we are talking multi-tiered "cakes" made from whole wheels of hand-made, artisan cheese chosen for their beauty, size, and flavor and then stacked to resemble a traditional layered wedding cake. Served with your favourite wines from the beautiful South West region of Western Australia, this new trend for 2015 is sure to be a hit for any wedding a couple of hours or more south of Perth.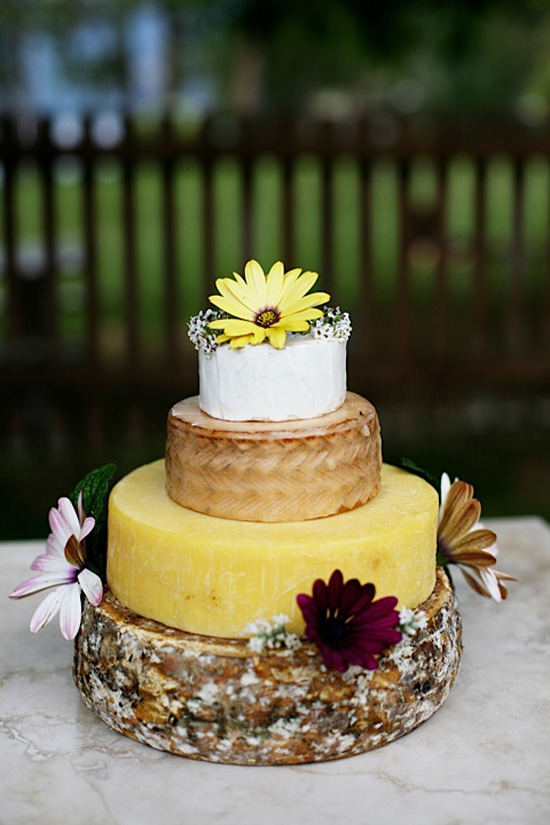 Wedding Catering Trend #6 – Modern Dessert Station
Ok, so you can probably see a bit of a trend here, stations are in! But it's more about what you serve and how you serve it that counts. So when it comes to dessert…think outside the box! Tiered wheel of cheese cake – that's in! Tiered sponge cake with the inch thick layer of marsipan – that's not so in! This is the opportunity to really impress your guests with a modern take on dessert. We offer some fantastic contemporary dessert options that will satisfy any sweet tooth.
So there you have it – 6 not new trends in wedding catering. Now in case you are wondering, the answer is yes! We can help you achieve any (or all) of these to make sure your wedding day is an experience that no guest will soon forget. At Ryan John we are well known in Perth for our wedding catering and welcome any questions or suggestions you have to make your vision a reality.